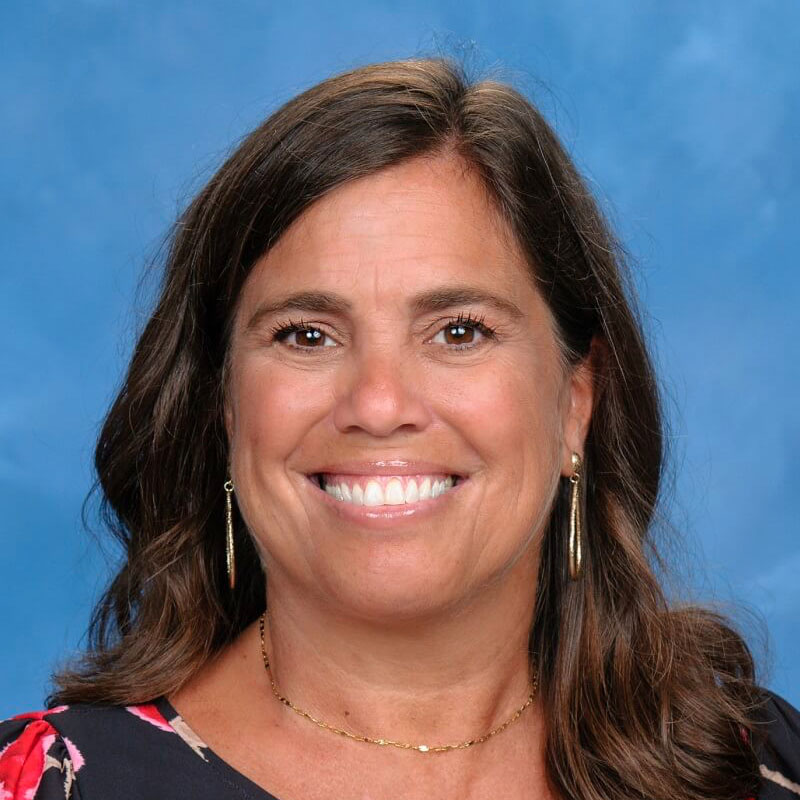 Rene Hebda
Director of Institutional Advancement
Dear Students and Parents,
Welcome to the Cardinal Mooney High School Admissions page! We truly hope that you will consider Cardinal Mooney for your high school years. Cardinal Mooney is a Catholic college-prep high school offering a challenging curriculum in a faith and family centered environment. We are committed to developing the whole person. We hope to instill a love of learning and help students develop intellectually, socially, and spiritually.
As you explore our website we hope that you can gain a sense of what makes Cardinal Mooney such a special place. Please consider a private visit and tour so that you can personally experience the atmosphere and the energy present at one of the best high schools in southwest Florida.
If we can be of any assistance, please do not hesitate to contact me. We'd love to show you our school.
Sincerely,
Rene Hebda
Scholarships for Incoming Freshmen
Cardinal Mooney High School will award scholarships based on placement test scores to the following:
Score in the top 3 in December – receive a recurring scholarship of $1500 applied to for the student's tuition for the 4 years at CMHS.
Score in the top 90% – receive a one-time $1000 scholarship applied to the freshman tuition
Score in the 80-90% – receive a one-time $500 scholarship applied to the freshman tuition
See All Scholarships
The first formal step to applying to Cardinal Mooney High School is registering and taking the high school placement test. This is a national high school exam written by Scholastic Testing Services. The exam covers five areas: verbal, language, reading, math skills and quantitative math (math aptitude).
Please fill out the online admissions application and register for the placement test. If you are unable to attend an exam on any of the available dates, please call us to make other arrangements for testing.
Placement test will be offered on the following date:

November 13 at 8:30 a.m. 
December 8 at 3:30 p.m.
Apply
Call Us: 941-379-2647
Cardinal Mooney High School accepts students into grades 10 and 11 if space is available. Only incoming 12th graders new to the area will be considered for acceptance. As a general policy, transfer students will only be accepted at the beginning of the semester (August or January).
Provide Cardinal Mooney with a high school transcript. Please contact the guidance office of your current high school to acquire a copy of the transcript.
Contact Rene Hebda at 379-2647 Ext. 155 to schedule a private meeting. The student and parent must attend this meeting. Students must provide official transcript, attendance records and any disciplinary records.
PLEASE NOTE: Transfer students must release the discipline records from their previous school to ensure that the student is in good standing upon entering Cardinal Mooney High School.
Apply
Call Us: 941-379-2647